How to Build Your Augmented Reality Startup: Ideas for the New Businesses
Augmented Reality (AR) is quite a speculative industry which generates a lot of buzz around it. The world has already seen projects like PokemonGo, National Geographic AR installations, Heineken AR bottles, Lacoste AR shoes, and even AR hazard mapping in the energy and utilities industry.
Despite the fact that 68.7 million will use AR at least once per month in 2019, according to eMarketer, the question remains: "Is anybody using Augmented Reality every day?". If so, who is using it and for what purposes? How are they benefiting from it and how much are they willing to pay for it? These are the first questions you probably ask yourself before starting your own Augmented Reality business.
In this article, we'll do our best to break them down to make sure you're realistic with your business decisions and industry choice.
Have an idea for augmented reality project?
Brainstorm Industries Where AR is or can be Used Regularly
The reason you want users to experience AR every day is for consistency. Without this consistency, it's hard to measure the impact of an AR product in any niche.
But how do you know where to apply your AR expertise? First, you have to define what AR is about.
"Augmented Reality helps to visualize things. Period."
Who is having a hard time visualizing processes, structures, objects, procedures?
Think of the following industries to answer this question:
Medical students or practitioners
Physics, chemistry, mathematics, and aerodynamics experts
Urban planners, architects, interior and exterior designers
Education and eLearning platforms & mobile apps
Game development companies, game publishers (for marketing purposes)
Digital marketers and brand advertisers
Commercial real estate managers, brokers
Big automotive brands, manufacturers
Concept designers, art studios, museums
Now, it's your choice to keep going or select a few industries and see exactly what you can do with Augmented Reality to help them benefit from it.
Define a Business Model for Your Augmented Reality Startup
In this case, we'll focus on the two most popular business models. You can either be an augmented reality development agency or a custom AR service provider like Program-Ace or you can create your own AR product which B2C or B2B clients can use to their advantage.
AR development services
In the case of being an augmented reality service provider, the business model is pretty straightforward. We'll use our company as an example.
Program-Ace is an R&D augmented reality production company with full-cycle expertise which allows us to build AR apps from A to Z.
With over 120 team members on board, we become a technological partner for retail, education, marketing and advertising, industrial design, construction and real estate, gaming, military and defense industry representatives.
"In 2019, we see that the AR market is very dynamic. This market instability forces us to be flexible and focus on several industries to stay relevant to the market needs."
The problem with AR market is that it's being tested by numerous companies which are willing to find out what works for them and their clients or consumers. That's why a lot of AR projects are being started quickly and are abandoned even quicker.
This is why you can also find your niche in the augmented reality consulting business.
AR product services
One may argue that a product is going to generate revenue for an indefinite period of time, assuming that that's quite a lot of time, and is more stable than providing AR development services.
With an infant market like AR, it's impossible to be 100% sure that a product is going to perform better than services. However, it's thanks to the products that services even exist.
If you were to create an AR application or platform, what would that be?
There are several issues with AR products:
Users have no habit of downloading pre-baked AR apps for a particular product because they know it's purely done for marketing purposes (if we are talking about augmented reality in marketing)
Most apps have no meaningful everyday use. That's why Heineken, KateSpade, AMC, and Heinz failed.
Users haven't yet truly adopted the AR experience similar to mobile gaming, for example
Only the latest smartphones support AR, and ARKit/ARCore in particular
AR headsets are bulky and used only for development purposes or very limited industrial testing
However, when you take meaningful, entertaining/educating, and interactive content and combine it with features we all got used to like purchasing, sharing, and exchanging content, this is where a real product is born.
In fact, many startups manage to build their business around Augmented Reality and make a profit. And it's not that hard.
You simply need a proficient business analyst to determine the product market fit. And if you don't have one – you can contact us.
Besides the right business model it is necessary to think about technology stack you will use for your AR app. Check out the huge research about TOP 5 tools for augmented reality we use in the development process.
Analyze Competitive AR Startups and Tailor your own Strategy to Ensure Product Success
Analyzing other businesses, big and small, startups and enterprises, anyone who has already worked with AR and implemented it into their business strategy is crucial.
Currently, each AR case is an opportunity to learn. In this paragraph, we've listed the four most interesting examples of AR usage in business which will help you increase your chances of a successful launch.
FurnitARe: Augmented Reality in Retail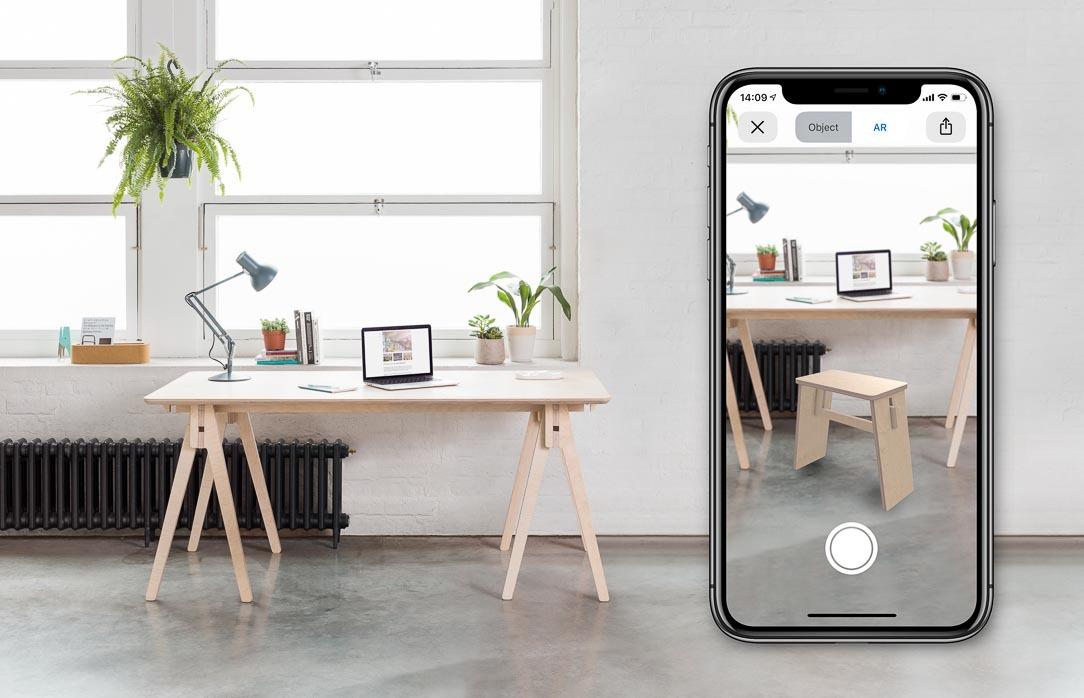 FurnitARe is an Augmented Reality furniture application that allows users to digitally furnish the room in real-time before making a purchase of a real furniture object.
The application capitalizes on several selling points which make it unique:
Users can upload their own models in CAD formats.
The application is completely white-label, so any company may use it for advertisement.
FurnitARe uses markerless AR technology
At the moment of no existing AR cloud, the idea was to build an application which would connect to the main ecommerce website anyway for the users to complete transactions. Even though the content is still updated through patch releases, the application is very easy to use, and can be further advanced when new technologies are available.
AugmenTV: Augmented Reality in Entertainment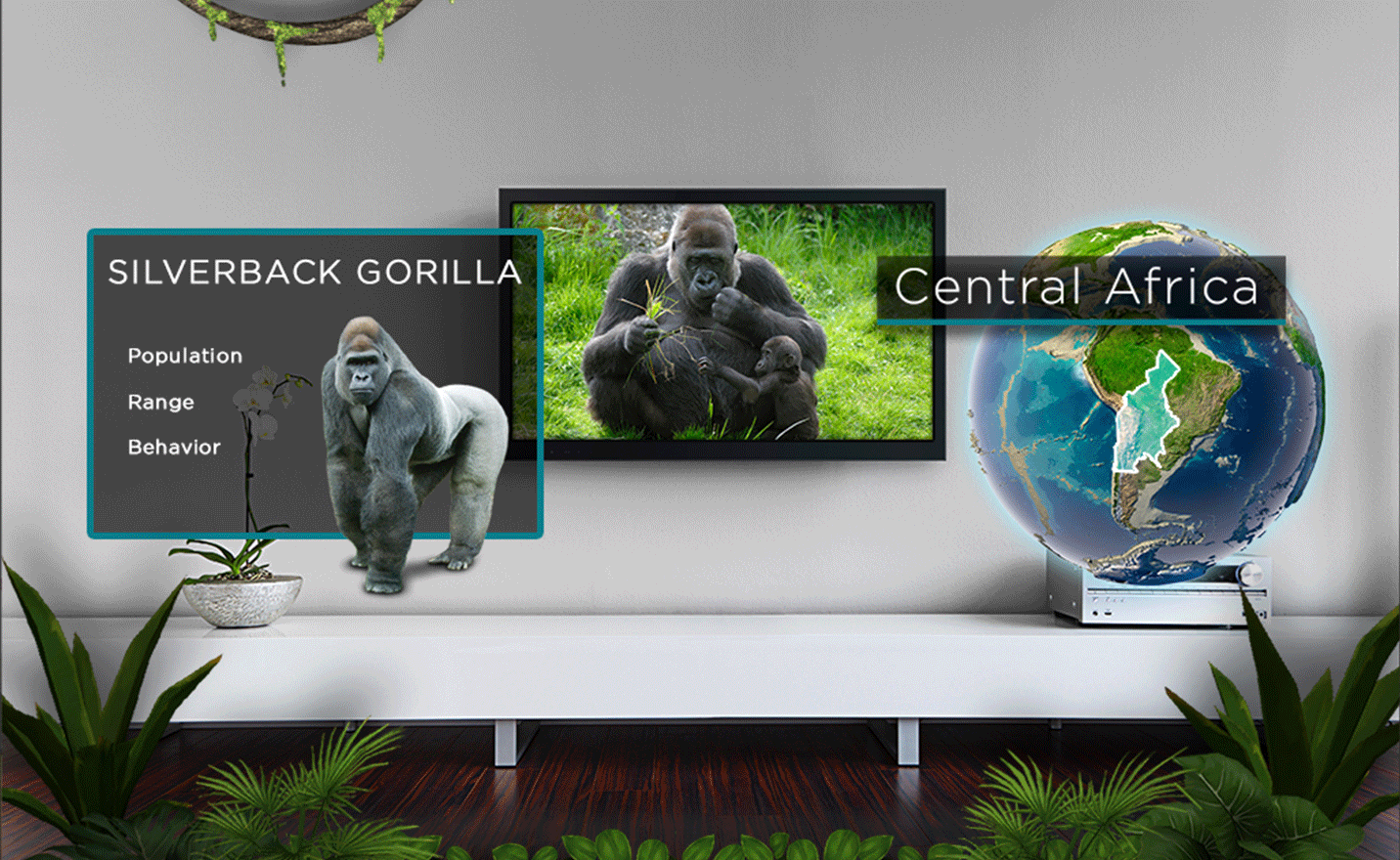 AugmenTV is an AR application that identifies the screen and content and overlays an augmented reality animation or video on top of it.
The platform provides an SDK which developers can acquire and work with to deliver better AR experience for video content users. By adding multiple animation layers, developers are able to create AR visuals making the video content really immersive.
AugmenTV claims that you can interact with the content, monetize it through direct product placements into a video, affiliate marketing, and more.
However, it's unclear how you actually view this content and whether the video content is pre-built. Nevertheless, it's a fun technology to look into.
PengramAR: Augmented Reality in Navigation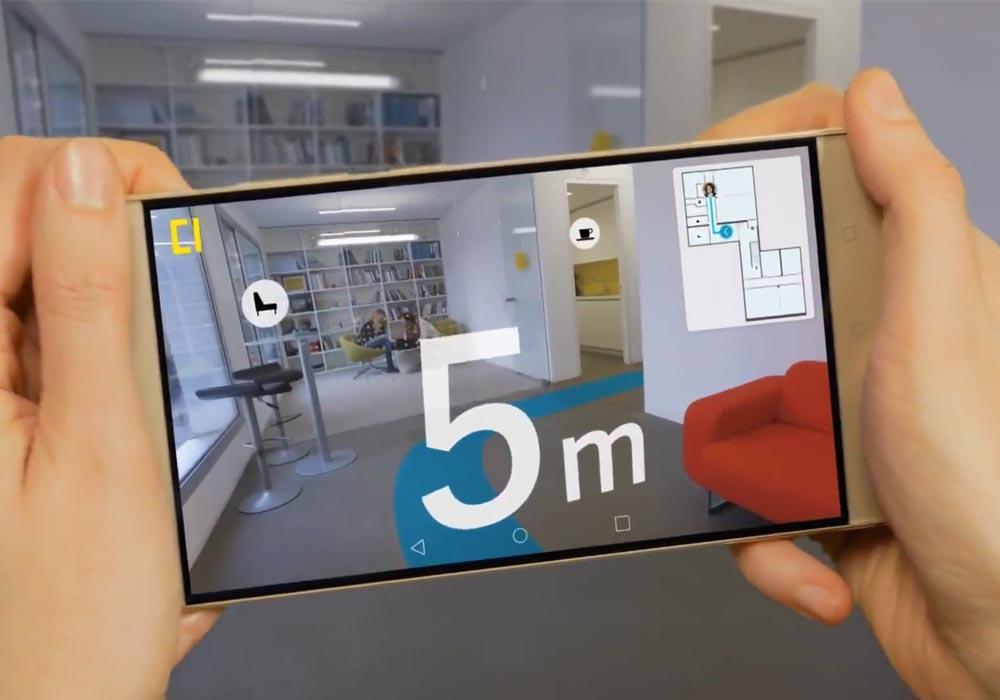 PengramAR is an markerless AR technology that helps users to navigate within a large building using AR markers.
Through the mobile phone camera, the app analyzes the environment and guides you within the waypoints it creates between the destinations.
In fact, our clients at Program-Ace often request similar solutions for factory or large office navigation not only because it's comfortable but also because it's a great way to underline the company's innovative notion.
Moreover, we have clients who request AR maps of different buildings where different info points are highlighted. When a user reaches a physical info point (board) they can point the camera at the board or pre-built marker and get digital information about the company's history, structure, staff, and so on.
Location based augmented reality is becoming very popular since the Google AR map release and may soon find its global applicability in car navigation and route planning.
Wheel Replacement: Augmented Reality Training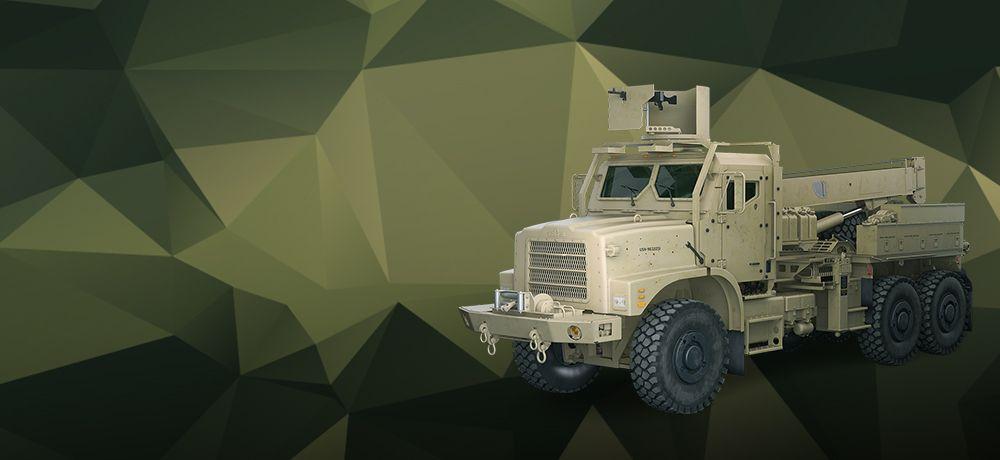 Wheel Replacement is a demo project developed by Program-Ace to showcase what's possible to create using AR.
For this project, we chose a variation of a U.S. army truck and created a digital model of it. The model is optimized for both mobile devices as well as Microsoft Hololens and VR devices like Oculus Rift S.
The model can be scaled down to a small replica or a full-scale model the size of a room.
The wheel replacement app is an interactive step-by-step guide to dismantling and replacing wheels of the truck. The app has got positive approval among automotive manufacturers, car repairment agencies, and military trainers.
---
---